Motivation Poster
Henry David Thoreau adds his thoughts on the subject on this motivation poster.
Thoreau was an American essayist, poet, and practical philosopher, best-known for his autobiographical story of life in the woods, WALDEN (1854). His book CIVIL DISOBEDIENCE (1849) influenced Gandhi in his passive resistance campaigns and Martin Luther King, Jr amongst others. he is truly a man that has left his mark on civilization.
Some other quotes from Thoreau you might enjoy:
"Cultivate the habit of early rising. It is unwise to keep the head long on a level with the feet."
" I know of no more encouraging fact than the unquestioned ability of a man to elevate his life by conscious endeavor."
"If one advances confidently in the direction of his dreams, and endeavors to live the life which he has imagined, he will meet with a success unexpected in common hours."
To save the poster simply right click on it and choose "save image as" from the menu that appears. You can save the image anywhere you wish on your computer.


HOME
Return to Motivation Posters
Other Books By Dr. Moses:

Power Principles For Purposeful Living
"Powerful And Life-Changing Lessons On How To Maximise Your Potential And Live Your Dreams"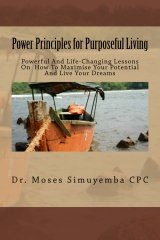 Power Principles for Fearless & Abundant Living
"How To Let Go of Fear and Embrace Prosperity"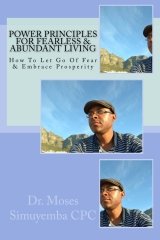 In the POWER PRINCIPLES series of books, Dr. Moses Simuyemba, "Africa's Success Coach", shares his knowledge, experience and insight to help you in overcoming your personal challenges and limitations and inspire you towards the life you desire and deserve: a life of greater purpose, free of fear and full of abundance.