Tthe Winners of The Greatest Motivational Speeker Competition
It's been a long time coming, but finally we have the winners of "The Greatest Motivational Speaker Competition:"
Winner of the Standard Coaching Package
Life is a mirror, Everything is Feedback by Christopher Kabamba


Winner of Internet Business
Be Bold and Speak the Words by Tamara Lukonde


CONGRATULATIONS to both of you. Please reply to this mail to arrange for your prizes.
Thanks to all who sent in articles and commented on the articles. Your participation ahs been great and though you may not have won we have all learnt a lot from your writing. I am sure other future visitors to Motivation for Dreamers will also be blessed by it.
Announcing The Dr. Moses Show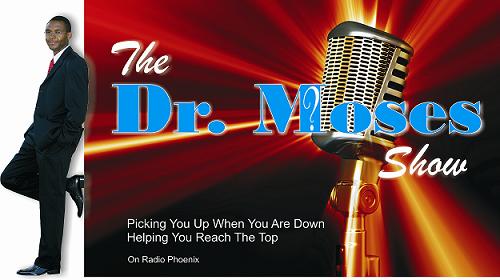 "The Dr. Moses Show" is the show for you if you want to excel in life and lead a more balanced and fulfilling life.

Catch it on Radio Phoenix in Zambia on Saturdays at 11:45 CAT. If you are not in Zambia you can catch the show online on the radion phoenix website - http://www.radiophoenixzambia.com

If you missed the last four shows you can also listen to them online on my other website:

http://www.executive-and-life-coaching.com/life-coach.html

Don't forget to join the Facebook fan page to keep up to date on the lastest news concrning the show.

Go to Motivation For Dreamers Home Page