Contact Me
If you have any comments, questions or suggestions I would be happy to hear from you.
Please fill in the form below and I will get back to you, if necessary, as soon as I can.
Moses
Your email address is totally secure and will not be shared with anyone else or used to send any unsolicited mail.
Other Books By Dr. Moses:

Power Principles For Purposeful Living
"Powerful And Life-Changing Lessons On How To Maximise Your Potential And Live Your Dreams"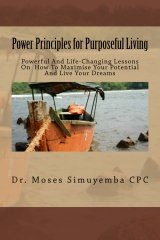 Power Principles for Fearless & Abundant Living
"How To Let Go of Fear and Embrace Prosperity"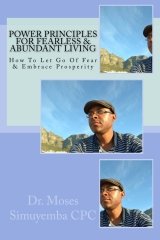 In the POWER PRINCIPLES series of books, Dr. Moses Simuyemba, "Africa's Success Coach", shares his knowledge, experience and insight to help you in overcoming your personal challenges and limitations and inspire you towards the life you desire and deserve: a life of greater purpose, free of fear and full of abundance.