Uplifting Positive Quotes

Ads by Google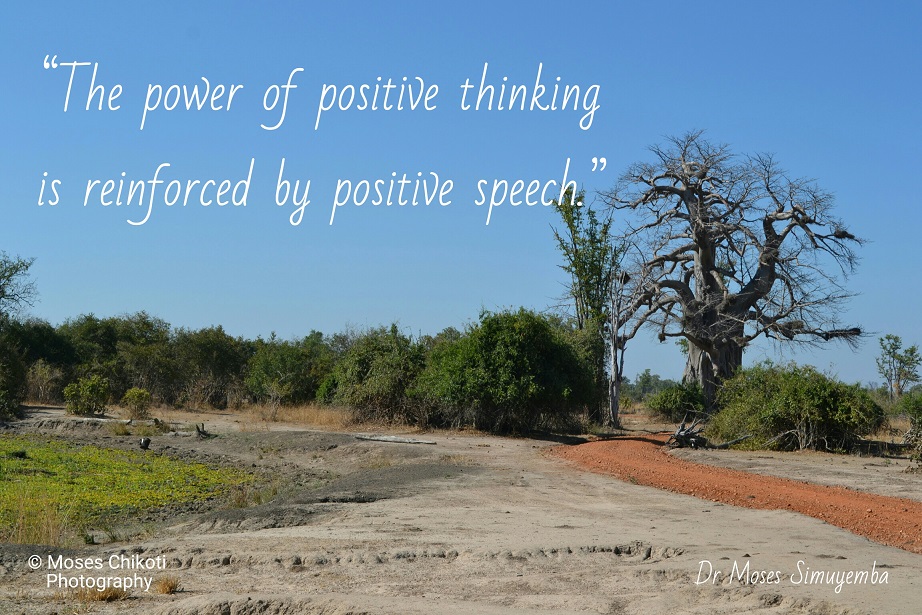 Positive Quotes Picture - A famous Baobab tree seen on a game drive in the South Luangwa National Park, Zambia
These positive quotes are helpful for developing and maintaining a positive and balanced mindset so you can achieve what you want in life. They are derived from many of the articles I have written.
Positive Quotes
"Once you replace negative thoughts with positive ones, you'll start having positive results." Willie Nelson
"Anything that is not in harmony with your dreams and desires – throw it out. Weed it out of your mind. Continually work at it and you will develop a beautiful mind." Dr Moses Simuyemba

"Positive talk is nullified by negative thought. Having one without the other is like attempting to fly with a broken wing. The two must be in harmony." Dr Moses Simuyemba
"Live life to the fullest, and focus on the positive." Matt Cameron
"You've done it before and you can do it now. See the positive possibilities. Redirect the substantial energy of your frustration and turn it into positive, effective, unstoppable determination." Ralph Marston
"Work hard, stay positive, and get up early. It's the best part of the day." George Allen, Sr.
"I've always believed that you can think positive just as well as you can think negative." James A. Baldwin
"The most positive men are the most credulous." Alexander Pope
"You can't make positive choices for the rest of your life without an environment that makes those choices easy, natural, and enjoyable." Deepak Chopra
"A positive attitude is something everyone can work on, and everyone can learn how to employ it." Joan Lunden
"Your positive action combined with positive thinking results in success." Shiv Khera
Ads by Google
More Positive Quotes
"The power of positive thinking is reinforced by positive speech." Dr Moses Simuyemba
"A positive attitude causes a chain reaction of positive thoughts, events and outcomes. It is a catalyst and it sparks extraordinary results." Wade Boggs
"Love yourself. It is important to stay positive because beauty comes from the inside out." Jenn Proske
"My favorite parable for living a positive and influential life is the Golden Rule: 'Do unto others what you would have them do unto you.' Tony Oller
"Don't fall into the "positive thinking with no action hype." Only action will allow you to get to your destination. Thinking alone will not do it." Dr Moses Simuyemba
"Virtually nothing is impossible in this world if you just put your mind to it and maintain a positive attitude." Lou Holtz
"The worst times can be the best if you think with positive energy." Domenico Dolce
"I truly believe in positive synergy, that your positive mindset gives you a more hopeful outlook, and belief that you can do something great means you will do something great." Russell Wilson
"Surround yourself with positive people and you'll be a positive person." Kellie Pickler
"People like to be around those who give off positive energy." Erin Heatherton
"Positive thinking will let you use the ability which you have, and that is awesome." Zig Ziglar
Ads by Google
Other Positive Quotes Pages