Motivation for Dreamers Site Search
Is there an article you read some time back and are having trouble finding again? Perhaps you just want to see if a topic of ineterest is covered on this site.
The good news is, with this motivation site search, that is as easy as 1,2,3. Simply type in what you are searching for and specify if you want to search this site alone or the whole web. Then press the search button.
The search results will open in a new window.
Other Books By Dr. Moses:

Power Principles For Purposeful Living
"Powerful And Life-Changing Lessons On How To Maximise Your Potential And Live Your Dreams"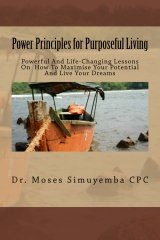 Power Principles for Fearless & Abundant Living
"How To Let Go of Fear and Embrace Prosperity"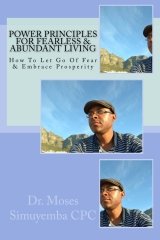 In the POWER PRINCIPLES series of books, Dr. Moses Simuyemba, "Africa's Success Coach", shares his knowledge, experience and insight to help you in overcoming your personal challenges and limitations and inspire you towards the life you desire and deserve: a life of greater purpose, free of fear and full of abundance.