From Rags to Riches
by Bridgett Franklin
(Worcester, Ma)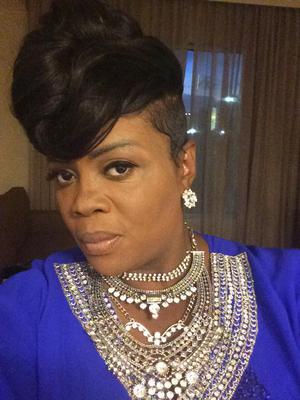 Prophetess Bridgett Franklin
A native of Brooklyn, New York, Pastor Bridgett overcame tremendous odds to become the daughter, mother, sister and friend that she is today. She spent many years running away from her past tribulations of abuse, rape, drugs, and alcohol. She built a real estate empire and watched it crumple as she lost everything she owned. From rags to riches in Christ Jesus.she counted all she achieved as rubbish, for the infinite value of knowing Christ Jesus.
In 2006, she answered God's calling upon her life and went into full-time ministry. Pastor Bridgett is the Founder and Senior Pastor of Bless it Ministries, a non-denominational outreach ministry in Worcester, Massachusetts. The ministry is known as spiritual urgent care where many have been healed ,revive, transformed and delivered. Pastor Bridgett is an anointed woman of God ordained and empowered by God to minister healing and a powerful word in season to those who are weary.
Operating under a heavy prophetic mantle, lives are changed, captives are set free, and power is imparted as God uses her mightily in the realm of the supernatural.
Pastor Bridgett has had many supernatural face-to-face encounters with the Lord Jesus Christ. As a living epistle of Christ, she shares her experience based on specific Biblical evidence, teaching many to experience a supernatural encounter.
As a bondservant of Christ, she serves the Kingdom of God relentlessly. Her life's goal is to bring all walks of life into a life-changing encounter with the Lord Jesus Christ.
Visit www.prophetessbridgettf.com