Motivation Exercise - "Word Burst"
This motivation exercise is a fun, simple and exciting.
Word burst is a fun vocabulary game. Make as many words as you can from a given grid of letters. The longer the word the more points you earn. Plus there are lots of little twists and turns to make it more interesting. It's a great way to improve your vocabulary and thinking skills.
Studies have shown that your ability to use your language will determine your place on the social pyramid and will also control to a great extent the amount of money you will earn during your life.
It is not surprising when you think about it because your thoughts are often words, words lead to action and action leads to results. It is as though without the words you cannot think as clearly. Ludwig Wittgenstein concluded that "The limits of my language mean the limits of my world."
Return for Motivation Exercise to Motivation Games
HOME
Other Books By Dr. Moses:

Power Principles For Purposeful Living
"Powerful And Life-Changing Lessons On How To Maximise Your Potential And Live Your Dreams"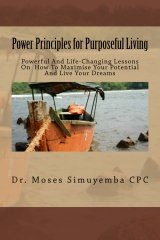 Power Principles for Fearless & Abundant Living
"How To Let Go of Fear and Embrace Prosperity"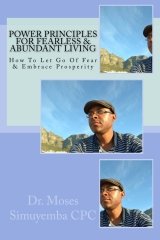 In the POWER PRINCIPLES series of books, Dr. Moses Simuyemba, "Africa's Success Coach", shares his knowledge, experience and insight to help you in overcoming your personal challenges and limitations and inspire you towards the life you desire and deserve: a life of greater purpose, free of fear and full of abundance.