Motivation Game - "Memory III"
In this motivation game you have to memorize the sequence of objects shown and then put them in the correct order. You have to be quick though because you are not given much time to memorize things. This is a great game to help you be more observant and improve your memory.
Enjoy the game.
"The advantage of a bad memory is that one enjoys several times the same good things for the first time"
Friedrich Nietzsche
You memory, like any other thing you possess meeds to be exercised in order to remain strong and function better. I have found that doing these simple exercise helps immensely in improving memory skills

Return to Motivation Games
HOME
Other Books By Dr. Moses:

Power Principles For Purposeful Living
"Powerful And Life-Changing Lessons On How To Maximise Your Potential And Live Your Dreams"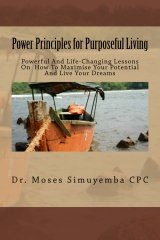 Power Principles for Fearless & Abundant Living
"How To Let Go of Fear and Embrace Prosperity"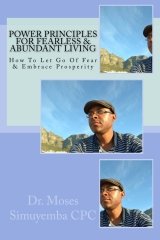 In the POWER PRINCIPLES series of books, Dr. Moses Simuyemba, "Africa's Success Coach", shares his knowledge, experience and insight to help you in overcoming your personal challenges and limitations and inspire you towards the life you desire and deserve: a life of greater purpose, free of fear and full of abundance.